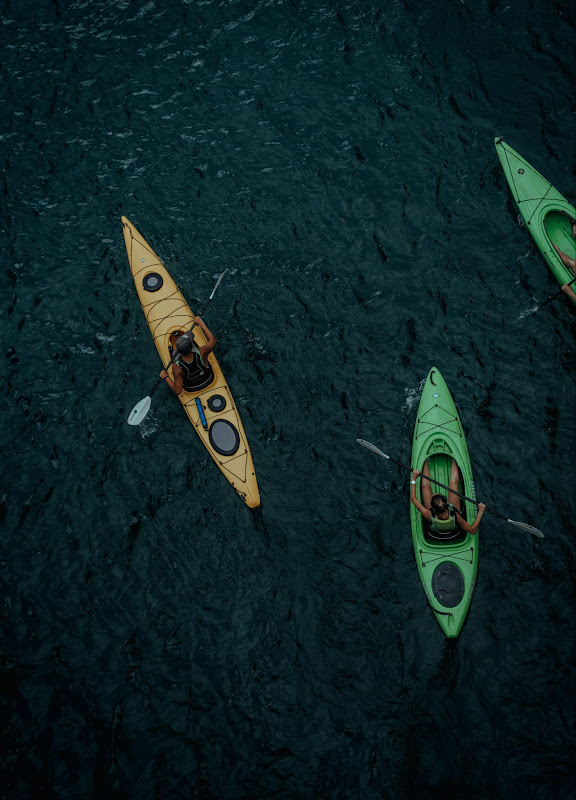 29 Apr

Sit back and watch your business run itself

I like the idea of being my own boss, but less so the idea of working 24/7 to build my empire and stressing about the cash flow. In my ideal world, my startup would only need me to make a few decisions such as the location of the premises and the organization of the after work. However, everyone agrees that auto-entrepreneurs do not have it easy. But if there are two things that influencers taught me is that you can create your dream job and no dreams are too big.

Having a business that runs itself is possible and you can have one, fully ready, in a few days. The key is self-service. Self-service takes a lot of the burden of customer service off you because you don't have to be physically present during the transaction and you can manage the operation remotely, from the recliner of your terrasse. This does not mean that you lose contact with your customers, quite the opposite, you provide them 24/7 with an immediate service that makes them gain time. 

The benefits of the self-service model and automation are numerous:

-greater availability

-improved communication

-reduced overheads

-increased flexibility of the company

-easier decision making

-little need for specific knowledge

-increased scalability

-customer autonomy and commitment

And most importantly: easy to manage.

EASY BUT MAKE IT EASIER

The self-service model is easy to manage but it becomes even easier when the model is already built, facilities ready to use, assets, insurance, and maintenance provided.

Sharekayak empowers auto-entrepreneurs and offers you a complete solution of self-service rentals for you to start your own business right now.

Open your own rental service and request your desired assets between kayaks, SUPs (stand-up paddles), and canoes. Simply request and we take care of the rest!

With our solution, choose the location of your business and become your own boss in an instant. We are already leasing around Stockholm in Sweden and in the United States!

DESIGN YOUR BUSINESS ACCORDING TO YOU

Our kayak rental solution offers you many possibilities. You can select between two business models asset lease or zero-investment. Both models have their own advantages. While an asset lease is steady and amounts to only 25% of your transaction fee and 300 SEK monthly lease, a zero-investment lease costs you nothing in initial investment, freeing you from fixed costs and requests 80% of your transaction fee.

START TODAY

Start your self-service rental service today. Select the assets you want to provide as well as the location and your business model. Sharekayak owns and maintains the kayak stations and the assets you can start to run them in complete autonomy while benefiting from our advice if you feel like not diving in on your own.

Once the renting space is installed, your business is ready!

To rent a kayak for the first time, your customers will need to download the ShareKayak app to unlock and use the kayaks and equipment. Once the app is open, they scan the QR code on the locker and add their payment information. A deposit will be required for the equipment and you are free to decide how much to charge for the rides. The payment methods available are card and Stripe. Once payment is approved, the kayak will be unlocked and the customer will be ready to paddle. When the user decides to end the rental, the kayak must be returned to the resort. Upon closing the digital lock, the customer will need to take a photo of the kayak, to attest to its good condition and confirm the end of the ride in the app.

You are free to promote your stations the way you want! Do you prefer adventurous trips, family excursions, wellness retreats, and afternoon fishing Design your kayak rental business and become your own boss.

In the future, expand your domain of activity by leasing other assets with Sharekayaks technology!